VISIT THE FILM'S WEBSITE – www.aconfusedwar.com and watch the film in two parts (Part One and Two) at Al Jazeera America.
Directed, produced, and edited by Mariel (Waloff) Carr and Rachel Waldholz
Director of Photography: Mariel (Waloff) Carr
Sound Recordist: Rachel Waldholz
Richmond, California has long been one of the state's most dangerous cities. In 2007, this city of 100,000 logged 47 homicides, one of the highest murder rates in the country. But by 2012, that number had dropped from 47 to 18. This short documentary examines the city's bold, and surprisingly successful, efforts to tame the violence.
The film examines one of the most unorthodox city agencies in America, the Office of Neighborhood Safety. Since the mid-2000s, homicides in Richmond have been driven by feuds between young men in rival neighborhoods. The ONS reaches out directly to those young men and offers them a deal: the police know who they are, so they can risk arrest or join the ONS, and receive mentoring and a stipend. In return, they ask the young men to stop shooting – and to work with their rivals.
The film also explores the efforts of a new police chief seeking to repair relationships with the community by following an officer on patrol in Richmond's most dangerous neighborhoods.
A Confused War examines how these two very different city agencies—often at odds—have together given the city a new sense of hope.
STARRING: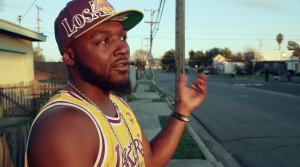 D'VONDRE WOODARDS – A North Richmond native, Woodards became an ONS Fellow in 2009. Now an ONS Ambassador, he helps connect other young men with the office. The ONS helped him get his GED and a job at Chevron in Richmond. He'll be attending college in Florida in the fall of 2013.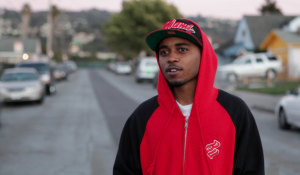 RASHEED SHEPHERD – Shepherd grew up in South Richmond and was part of the first cohort of ONS Fellows. He continues to work with the office today as an Ambassador. He lives with his son, Rasheed Shepherd Jr.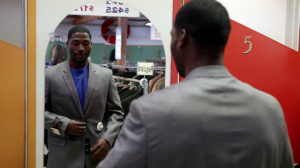 ERIC WELCH – Welch grew up in South Richmond and joined the ONS after getting out of jail. He is now an Ambassador for the office and is starting college with Woodards, in Florida, in the fall of 2013.